Steambrite Cleaning Services
Skeptical about reaching out to Steambrite?
Don't be! We have won the Angie's List Super Service Award two times in a row, and our team is IICRC-certified! We offer great services and the best rates to ensure a top-notch experience! Whether you require upholstery cleaning or hardwood floor maintenance services, we can usually complete your cleaning services within the same day.
Carpets can be a major investment, and they're great for making your interiors look more welcoming and comfortable. Their only catch? They're hard to maintain and clean. Moreover, most carpet manufacturers require you to get carpets cleaned only by IICRC-certified technicians to maintain the warranty.
Steambrite Carpet Cleaning Technology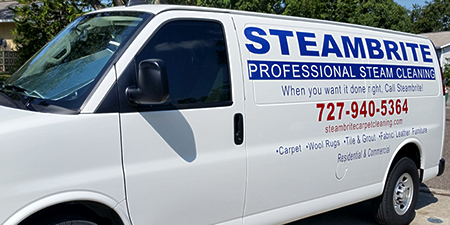 This is where our team at Steambrite comes in! Our technicians are all IICRC-certified and know what it takes to help your carpets look clean while keeping them safe from damage! We have the best cleaning technology, including excellent truck-mounted cleaning solutions. Our processes are extensive to ensure all stains and spots are taken care of, leaving your carpets soft, hygienic, and new!
You can rely on our two-step process that involves a pH-balanced solution to give your carpet fibers a complete rinse while using an extractor to remove all excess dirt. This cleaning process will ensure your carpet remains soft and clean for an entire year!