When You Want it Done Right - Call Steambrite!
Get a Price!
727-940-5364
Your Hardwood Floor Cleaning Specialists...
Get a Price!
727-940-5364
We'll Make Your Tile Shine!
Get a Price!
727-940-5364
Protecting What's Important...
Get a Price!
727-940-5364
When You Want it Done Right – Call Steambrite!
Let us clean & sanitize your home or business.
We can apply a fog to sanitize most contact points.
At Steambrite Carpet Cleaning Services Your Satisfaction is Our #1 Priority!
We're good at what we do! You can trust us for all your floor, carpet & upholstery cleaning needs.

We use state-of-the-art cleaning solutions, including our truck-mounted systems and powerful cleaning solutions.
Steambrite offers the following services:
Carpet Cleaning Services – Carpets require a lot of maintenance, but clean carpets are critical for your family's health. Let us help you out with regular carpet cleaning services!
Hardwood Floor Cleaning – Take care of your beautiful hardwood floors & they will give you years of enjoyment.
Tile & Grout Cleaning – The smallest things can take a toll on your tiled floors and make them look worn down and dirty. Let us make your tiles and grout look brand-new again!
Upholstery – Whether it's dust, pollen, food crumbs, or even pet stains, our furniture cleaning companycan clean all kinds of fabric and leather furniture, including mattresses, couches, and pillows.
Area Rugs – We are your oriental rug and area rug cleaning experts.
Sanitizing Service – Peace of mind in your home or business to stay healthier and safer longer.
Steambrite Cleaning Services also offer travertine cleaning and natural stone cleaning services to homes and businesses alike. All you have to do is give us a call, and we'll show up for an on-site inspection to give you the most reasonable quote.
We have over 25 years of professional experience, and all our staff members are properly trained, use appropriate PCC, and follow CDC recommendations. Steambrite Cleaning Service is IICRC-Certified and has won the Angie's List Super Service Award twice in a row.
We offer a free estimation and great customer service to curate long-term relationships with our clients. We are always eager to answer any questions you might have about our services and technology.
Our service areas include Pinellas County, Pinellas Park, Tarpon Springs, and Palm Harbor in Florida. Not just that, but we always try to offer same-day services to meet our client's expectations.
For a top-notch cleaning service with the best tools, Call us at 727-940-5364 to schedule your cleaning appointments.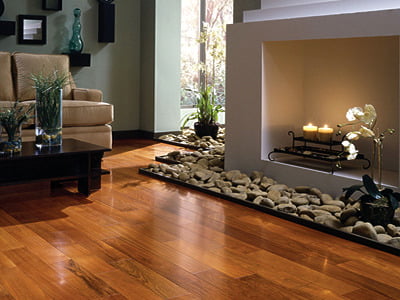 Hardwood Floors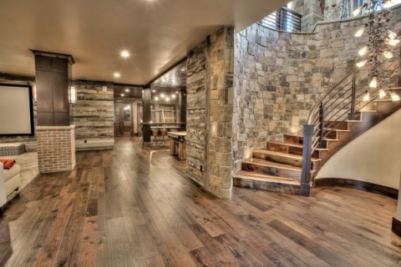 Carpet Cleaning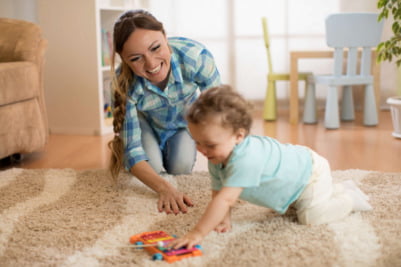 Tile & Grout Cleaning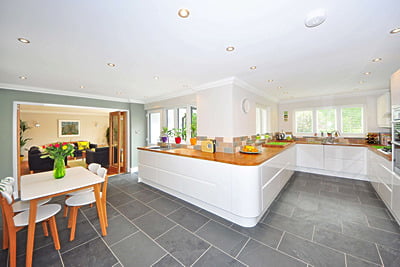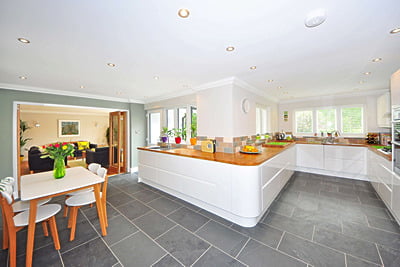 Specials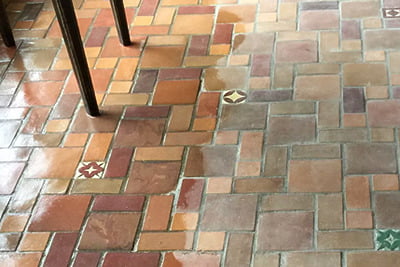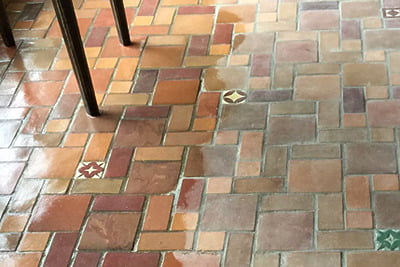 CREATE A SPOTLESS LIVING OR WORKSPACE
CALL 727-940-5364 & PUT OUR PROFESSIONAL CLEANERS TO WORK FOR YOU!
When it Comes to Cleaning — We're the Experts!
Cleaning tasks can take up a lot of your time and require a lot of effort. Take a break and let us handle the cleaning instead. Steambrite offers premium cleaning services for homes and businesses in and around Tarpon Springs in Pinellas County, Florida.
Reach out to Steambrite today for a FREE ESTIMATE on your home or office floor cleaning needs!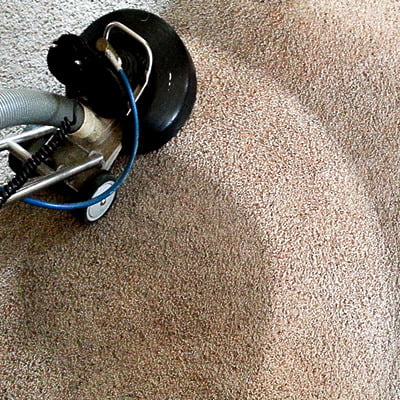 FRIENDLY
We believe it's important to hire people who smile and enjoy their co-workers and clients — as well as their job!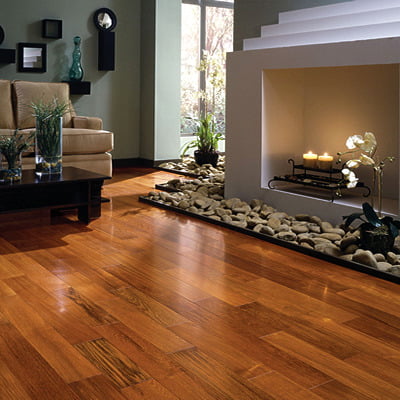 ON-TIME
Our professional team members are experienced, detail-oriented cleaners with a passion for what they do!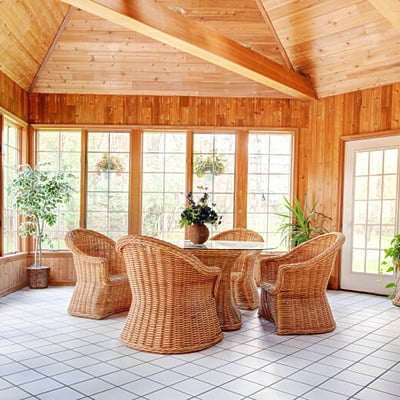 HERE FOR YOU
Our cleaners will work with you every step of the way to bring your vision of a clean, clutter-free home or office to life.
SPEND MORE QUALITY TIME DOING WHAT'S IMPORTANT
CALL 727-940-5364 & PUT OUR PROFESSIONAL CLEANERS TO WORK FOR YOU!
What Our Customers Have To Say…
These reviews have been provided by Steambrite customers.
Lori C. - Tampa
Jesse was unbelievably professional, courteous and just plain nice. The job was incredible. I didn't believe my black grout could be restored that well! Would definitely use Jesse again!
Shirley G. - Tampa
He was professional and helpful, I would definitely recommend Steambrite to anyone!
The Nelson's - Land O'Lakes
Thank you again for a great clean on the carpet, area rugs, and tile. Our home looks fabulous, again thanks to your efforts.
Wesley Chapel
I have used Jesse twice now and both times he did a great job.
Amity G. - Wesley Chapel
Jesse was efficient, polite, on time, and believes in quality customer service! The carpets look great and his assessment of the carpets is top notch. I would recommend Steambrite cleaning Services for all your floor cleaning needs.
Candace K. - Spring Hill
Jesse Nunez was extremely helpful by providing tips for stain removal in the future. He had a great attitude and was even nice to my dog who was barking at practically the whole time. I will be using his services for my future carpet cleaning needs.
Holly F. - Land O' Lakes
I called and got an appointment same week. He came out and cleaned some seriously disgusting carpet to perfection. He was fast and professional. Definitely hire him!
Mike P. - Tampa
Great Responsive and accommodating.
Lora S. - Tampa
Prompt & friendly & professional.
Ed R. - New Port Richey
Showed up on time. Explained what he was doing to remove set in stains. Offered to do more for no more money. Carpets look much better.
Kathie O. - New Port Richey
Every bit as good as Stanley Steemer with half the price. Jesse is professional and job was done thoroughly. Definitely will use him again. You will not be disappointed.
Richard R. - Gulfport
The operator was professional, courteous and focused on a good result. He even recommended that we not clean some chairs as he didn't want to charge us for something he did not believe was worth cleaning.
Katie M. - Wesley Chapel
He went above and beyond.
Robert R. - New Tampa
Very professional and prompt. I would definitely use them again. The carpets look great. Thanks R. Peterson New Tampa.
Lisa P. - Largo
On Time, Completed in an hour, good results, professional and half the price of SS.
Sue Ann D. - Palm Harbor
Jesse Was amazing! We were close to trashing our carpets in a few months, but it looks like new now. He was on time, professional, reasonably priced, and I can't even express how much better our carpet and furniture looks. Thank You Jesse! We will be keeping our carpet and calling him again the next time it needs cleaning.
Spring Hill
Extremal Satisfied with the cleaning of the carpet, professionalism and promptness of the service given. would definitely use Steambrite Cleaning Services again and recommend to friends.
Dunedin
Jesse was great. On Time, fast Efficient, polite and the price was unbeatable! I plan on hiring him again when it's time to do my carpets.
Zulma T. - Wesley Chapel
His Prices are reasonable and the results are well worth it. He is Friendly, courteous and detailed oriented. I would highly recommend his services.
Cheryl R. - Spring Hill
He did a fabulous job and was very neat clean and personable. Carpets looked fabulous and believe me they were filthy after waiting until a lot of the inside work in the house was done. I have no reservation at rating him the best even over Chem Dry!
Maria C. Ruskin
Very Polite, professional and took time to address any concerns I may have had. I will be using them again for another job I have.
Tracy L - Oldsmar
Wow he was so prompt & couteous in this process I was amazed. The cleaning was thorough & he was able to fit me in quickly. I will definitely keep him in my rolodex when I do professional steam cleaning. I'm totally satisfied with service. I highly recommend this company.
LEAVE THE HEAVY LIFTING TO THE PROFESSIONALS
CALL 727-940-5364 & PUT OUR PROFESSIONAL CLEANERS TO WORK FOR YOU!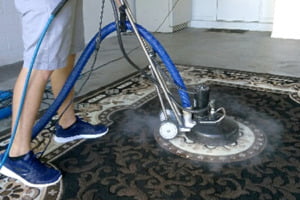 From your hardwood and tiled floors to carpets and upholstery, we know what it takes to keep it all looking new. Reach out to us for an estimate for any of our services, including steam cleaning, mattress cleaning, hardwood floor care, and more!
Contact Steambrite Today!