Steambrite Professional Carpet Cleaning
Professional Carpet Cleaning
Get scheduled for precision carpet cleaning service today when you call Steambrite Cleaning Services. If you live in or near Pinellas County,Palm Harbor, or Tarpon Springs, Florida, it would be our privilege to give you a free estimate or to answer any questions or concerns regarding carpet steam cleaning. We use the latest bio-degradable cleaner technology and powerful truck-mounted steam cleaning systems. Find out why our clients demand Steambrite.
Call us for your free estimate today on 727-940-5364!
We also offer the following carpet service at additional cost:
Carpet and upholstery protector: Your carpets and upholstery have been treated with a protector from factory. You should always re-apply after every cleaning for a much longer life.
Odor treatment: Eliminate odors found in carpets and fabrics, specially recommended for pet staining, musty smells, or dated carpets or upholstery.
We also clean automobiles, motor homes and boat interiors.
Water damage extraction. If your pipes bust or your washing machine leaks, remember to call Steambrite for your water damage extraction needs.
We now offer green cleaning products. Ask us about our chemical free bio-degradable cleaner services.
Steambrite Carpet Cleaning Technology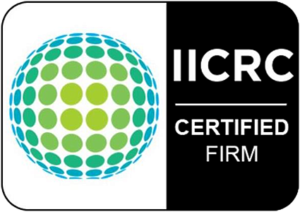 Our team of technicians at Steambrite are all IICRC certified. If you have carpets in your interiors, you might need to bring us on board. Carpets often come with warranties, but the manufacturers require them to be cleaned by certified cleaners; we can help you with that!
Reach out to us, and we'll review your warranty to determine the cleaning services your carpet requires!
Steambrite offers the best technology in carpet cleaning. With powerful truck-mounted equipment, and professionally trained technicians, our state-of-the-art system deep cleans your entire carpet and takes care of those problem areas. First, we spray a specially heated cleaning solution that gets deep into the carpet fibers to loosen the dirt. Then we complete our two-step process using a powerful extractor and pH-balanced fiber rinse to remove dirt and the cleaning solution. Cleaning carpets once a year will reduce dust mites and allergy causing pollens resulting in cleaner air and beautiful softer carpet that will stay cleaner longer without a soapy residue. You will see and feel the difference, guaranteed.
Protect Your Investment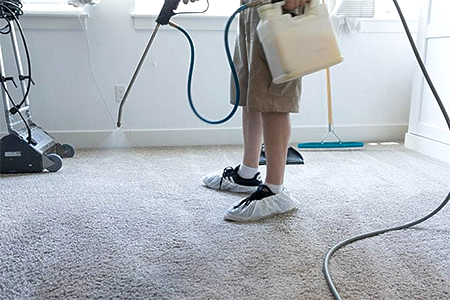 Steambrite recommends applying carpet protector after your carpet is cleaned. Re-applying the protector helps to preserve the color, beauty, and life of your carpet. It also gives you extra time to clean spills, keeps dirt on the surface for easy vacuuming and keeps your carpet looking cleaner longer. We recommend our odor treatment as well, for eliminating odors that appear from daily usage or pets.
Call us today for exceptional carpet cleaning!  We proudly provide carpet cleaning, tile and grout cleaning, and hardwood floor cleaning services to St. Petersburg, Clearwater, Largo, Pinellas Park, Dunedin, Palm Harbor, Oldsmar, Safety Harbor, Tarpon Springs, East Lake, and New Port Richey including most areas of Pinellas and Pasco Counties of Florida.