Most of us vacuum and dust our homes regularly, but we often overlook the importance of upholstery cleaning. The fact is that your upholstery plays a significant role in your interior's overall appeal and comfort, and therefore, it needs to be cleaned thoroughly from time to time.
Here are some benefits you can enjoy when you clean your furniture regularly.
It Prolongs Your Furniture's Life
One reason to invest your time and effort in upholstery cleaning is that it can help protect your investment and prolong its life. Furniture can be very expensive, and ideally, you don't want to keep replacing it every few years, so it's important to maintain it; cleaning is an essential part of maintenance.
What basically happens is that over time, there is a build-up of dust, debris, and dirt on your upholstery, and this may lead to its deterioration because these seemingly harmless particles are actually pretty abrasive against your furniture's fabric.
So, regular cleaning can help take care of this and can keep your favorite furniture pieces intact for a long time.
Helps Take Care of Hygiene
Another very obvious reason to clean your upholstery is to keep your home hygienic and healthy to breathe in. If you have children or pets, there are likely to be spills and food crumbs all over your furniture, and when these are left for prolonged periods, they become breeding grounds for bacteria and germs, which can lead to sickness.
Moreover, upholstery attracts dust mites and allergens; when left trapped in the fabric, your home has poor indoor air quality. This can trigger allergies and respiratory issues like asthma.
On the other hand, regularly cleaning your upholstery is a great way to keep your spaces hygienic for yourself and your family.
Looks Aesthetically Pleasing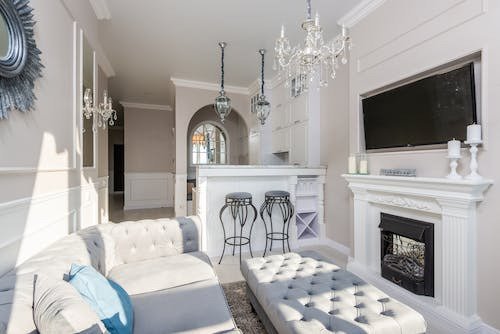 The furniture in your home serves as a functional but also visual element making your spaces look warm, inviting, and cohesive. Needless to say, you don't want dirty furniture tainting your home's overall aesthetic vibe, right?
Cleaning your furniture regularly and properly can help eliminate any visible signs of dirt and stains, and it also helps make the fabric look vibrant and new.
But aesthetics are only kept intact when upholstery is cleaned properly, and ideally, by professionals. At Steambrite Cleaning Services, we offer furniture cleaning in Palm Harbor and beyond. If you're looking for cleaning solutions for the entire home, you can also speak to our team about carpet and tile, and grout cleaning.
Get in touch to find out more.