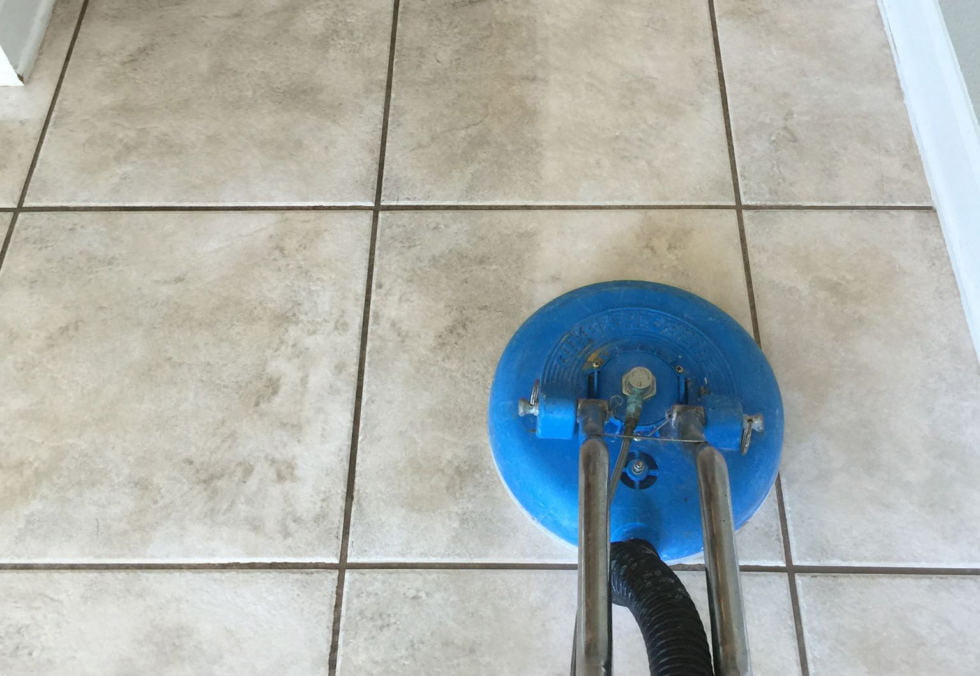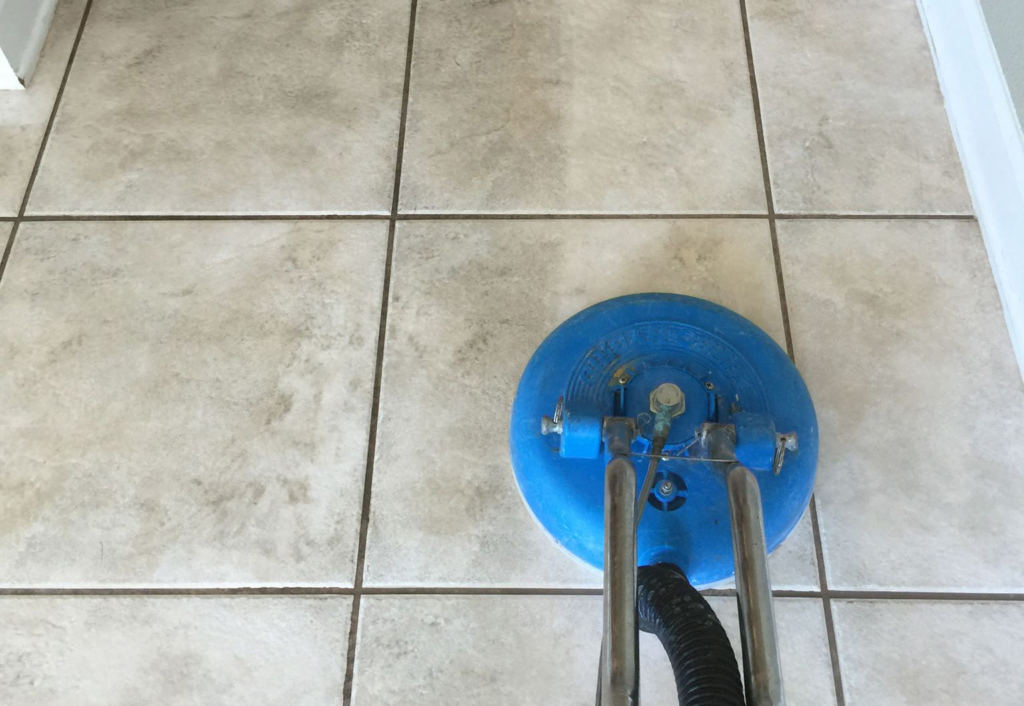 If you are unsure what is the best way to clean tile floors is, don't feel bad! A thorough cleaning of tile flooring requires more than water, some soap and a mop. The skills of a professional tile and grout cleaning service are necessary to guarantee a deep cleaning. Ask anyone who has attempted to clean their tile floors on their own and you will find that it probably didn't turn out as expected. Working with our professionals is the best way to deep clean your tile floors.
The Professional Clean Your Tile Floor Needs
There is no sense trying to scrub the dirt and grime out of your tile floors by hand. More importantly, this attempt will not sufficiently clean the floor. The most effective way to completely clean tile is to have professionals steam clean the floor. The end result will prove to be superior to anything you could accomplish with a cleaning performed by hand.
What Does a Professional Tile Floor Cleaning Entail?
The best way to clean tile floors is with the use of a high-pressure, multi-jet steam cleaning device that rotates. This tool is connected to a steam cleaning machine that is mounted on a truck. These types of steam cleaning machines are highly effective. High-pressure steam is trapped beneath a cleaning disk to minimize over-spray and splash while vacuuming it to extract all the grime and dirt.
Our approach to tile floor cleaning is as effective and safe as it gets. Even the remnants of previous cleaning solutions will be cleaned away for a totally fresh surface. Our truck-mounted tile cleaning technology relies on the steam pressure to lift all dirt off of the surface and a high power vacuum to extract everything away.
The Professionals at Steambrite Will Sanitize Your Tile
Tile floors are aesthetically pleasing, but they can harbor bacteria, mold, and dust in between the tiles. Don't expose your family to these substances. The unfortunate truth is that a self-attempt to clean your tile floors will not eliminate all of these potentially harmful substances. Let our experienced team handle this project by properly sanitizing your tile floor through a deep cleaning. Once we are done, the tile in your household will be free of all dirt and bacteria.
Contact Us Today for a No-cost Consultation
Call us 727-940-5364 today or contact us here today!