Laminate floors add elegance and warmth to any home, but they require the right care to maintain their pristine appearance. In the sunny coastal town of Tarpon Springs, Florida, where the weather can be both a blessing and a challenge for flooring, boasting spotless laminate floors is nothing less than magic.
Here, we delve into the secrets of achieving immaculate laminate floors, making certain that your home gleams with cleanliness and charm. So, continue to read this blog and find out how you can make your laminate floors spotless, sparkly, and as good as new once again!
Gentle Cleaning Solutions
The first secret lies in the cleaning solutions we use. Harsh chemicals can damage the laminate surface, making it lose its shine. At Steambrite Carpet Cleaning, we employ gentle yet effective floor cleaning solutions that break down dirt and grime without compromising the integrity of your laminate flooring.
Precision in Technique
Spotless laminate floors require precision in cleaning techniques. Our expert technicians are trained to handle laminate delicately. We use microfiber mops and soft cloths to avoid scratches while making sure of a thorough cleaning experience. Our attention to detail guarantees every nook and cranny of your laminate flooring is meticulously cleaned.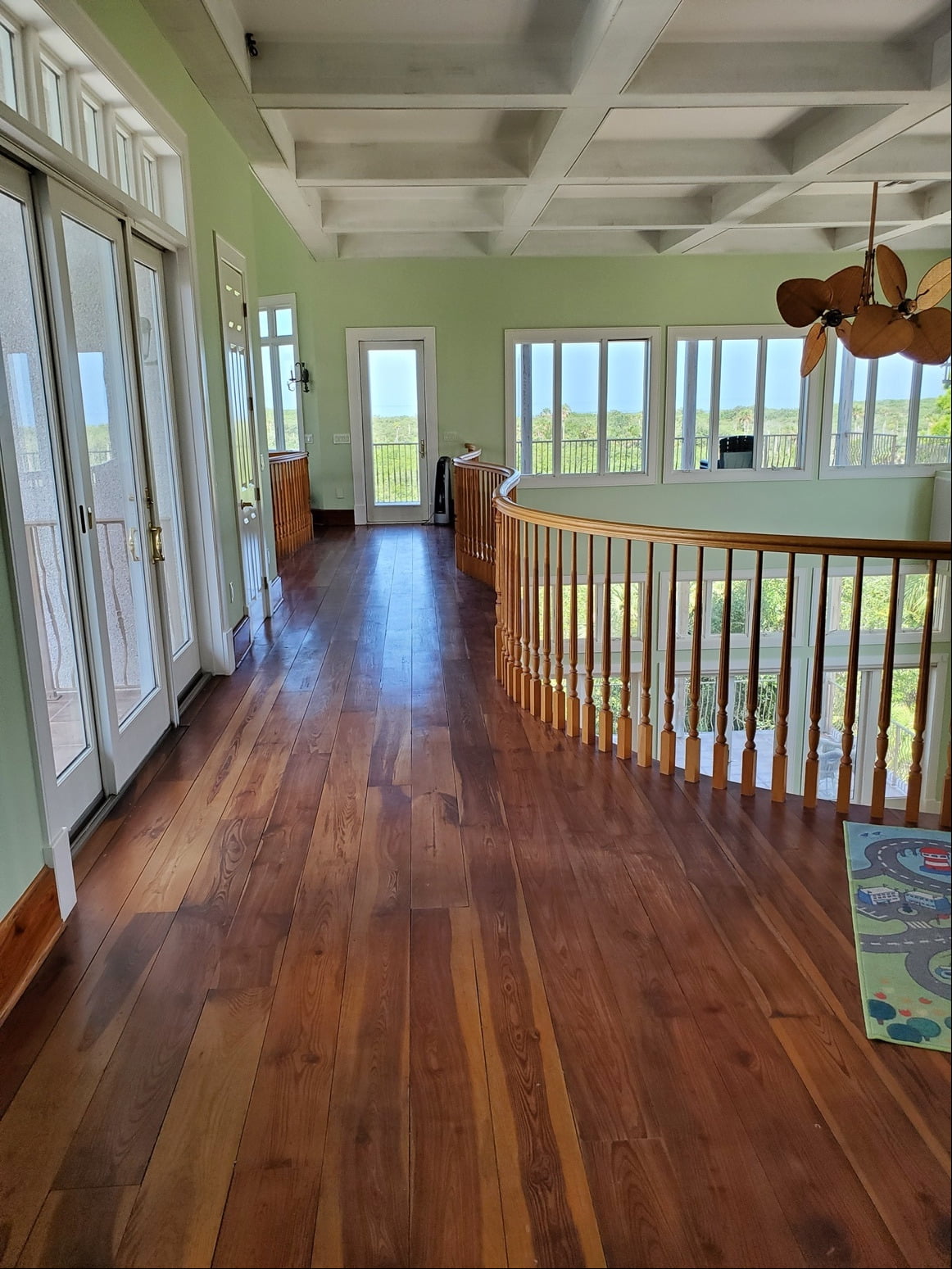 Stain Removal Expertise
Removing stains from laminate flooring can be tricky, especially without the right knowledge. Our technicians are equipped with stain removal expertise. Whether it's a stubborn wine spill or a pet accident, we have specialized techniques to eliminate stains without leaving a trace.
Regular Maintenance Tips
Part of our secret lies in educating homeowners about regular maintenance. We provide personalized laminate floor cleaning tips to our clients in Tarpon Springs on how to care for their floors between professional cleanings. Simple practices like using furniture pads and wiping spills immediately can make a significant difference in preserving the laminate's beauty.
Trust Steambrite for Your Laminate Floors!
In the vibrant communities of Tarpon Springs, Palm Harbor, and Clearwater, maintaining spotless laminate floors is essential for a welcoming home environment.
Steambrite Carpet Cleaning takes pride in being your go-to partner in this endeavor. With our expertise and commitment, we transform your laminate floors, making sure they shine brightly, reflecting the beauty of your home.
For spotless laminate and hardwood floors, exceptional furniture cleaning, or top-notch carpet steam cleaning in Tarpon Springs and surrounding areas, trust Steambrite Carpet Cleaning Services.
Let us bring the brilliance back to your floors. Contact us today and experience the difference expertise makes in your home's cleanliness.